The Gender Issue Part II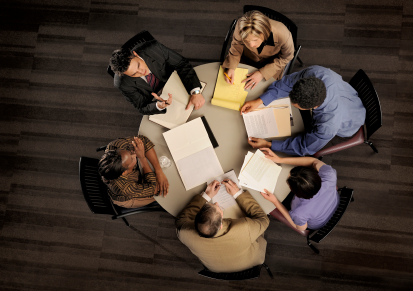 My twitter stream and email inbox has been full of links to the NY Times article published yesterday — Out of the Loop in Silicon Valley.
It is great to see that a conversation is finally evolving on the importance of gender diversity in the technology and venture capital sectors. On my trip to Rwanda last year I wrote a blog post on why I thought diversity in general was important.
When I meet with startups one of the first reactions/comments is that they have never met a female VC before. We exist, and I count close friends, and investors that I admire greatly, in the ranks. I have also worked with many male VCs who have funded women led companies and are supportive of women. However, after 11 years as a venture capitalist, I can say this industry is one of the most male dominated that I have encountered (including investment banking — many larger firms have diversity programs, shareholders and boards that provide incentives and oversight on this issue).
Successful companies grow out of an ecosystem and network of support, and that includes mentors, investors and role models. Integration of different viewpoints and backgrounds is not always easy but research validates that there is long term payoff for any short term challenges that may exist:
For those with a bottom-line approach, analysts say it makes a difference when women are in the garages where tech start-ups are founded or the boardrooms where they are funded. Studies have found that teams with both women and men are more profitable and innovative. Mixed-gender teams have produced information technology patents that are cited 26 percent to 42 percent more often than the norm, according to the National Center for Women and Information Technology.
Building out an ecosystem that gives ALL smart, talented entrepreneurs access to funding, and support for their fledgling businesses will benefit everyone in the long term. When I helped launch NYCSeed with Owen Davis a couple of years ago, the goal was to provide this network of support in addition to seed funding. And everyone, including the most successful serial entrepreneurs, can benefit from these networks.
But this access becomes particularly important for first time entrepreneurs, and I am seeing an increasing number of women in this category. These women are thinking just as big as their male counterparts (and sometimes are better at weighing the risks and alternate scenarios!) As technology usage becomes more mainstream and diffuses into more industries and disciplines, more women are becoming creators and users of technology as a default.
That's why I sat on the board of the Forum for Women Entrepreneurs in 1999 in Silicon Valley when I started my venture career, and continue to support women entrepreneurs through Astia, Girls in Tech and a host of other organizations. That's why I am moderating a panel of incredible women entrepreneurs on the topic of Social Media for Social Change this Monday April 19 at GreenSpaces with Echoing Green and NYWSE. And stay tuned for a panel of tech company founders who have successfully raised venture funding, including Heidi Messer (LinkShare, WorldEvolved) Stephanie Sarka (goto.com, new stealth startup), Jen Bekman (20×200) and Jenny Fleiss (Rent the Runway) on May 27 with GIT and Astia hosted at Polaris Ventures' Dogpatch Labs in NYC.
This is not about singling out women just because they are women, but because they are building businesses that are going to make a significant impact on our lives in the future (while generating a nice return for their investors along the way….)