Immigrants and the Startup Visa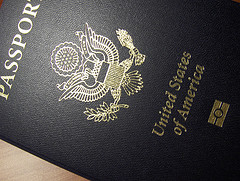 About a month ago, I was honored by the Asian American Development group, a nonprofit organization based in NYC, as one as a Top 50 Asian American in Business. The room was filled with inspiring young leaders throughout the country, including Tony Hsieh, CEO of Zappos, most of whom were first or second generation immigrants. They were from countries throughout Asia but told of similar tales, of parents who uprooted comfortable lives and rebuilt from scratch in a new country that provided opportunity to those who worked hard. The immigrant occupations ranged from scientists to doctors to businessmen to people who came with literally a few dollars in their pocket. The prototypical American dream. My family is one of those — when I look at pictures of their home in Nairobi I often wondered how someone could leave such a paradise for the cold winters of NJ. I'd daydream of the orchids and peacocks I saw on trips back, when I was shoveling snow from the driveway. Of course I now know differently — the political stability, along with the personal and economic freedoms the US provides continues to draw people from around the world. This country would not be what it is without the hard work of immigrants, dating from the 1600s to those that arrive daily today. These groups have been crucial to the economic development of this country and fill roles from taxi drivers to researchers in university labs to CEOs to state governors.
Now, in this era of globalization and increased competition, it is more important than ever to ensure we fully harness the talents of these immigrants and make sure they can stay here, as well as welcome new workers that can contribute to our ability to stay competitive and make all citizens' lives better. Of particular importance to the startup world is the StartUp Visa act:
Earlier this year, Senators John Kerry and Richard Lugar introduced legislation to create a new visa for those who intend to form U.S.-based start-ups. "Our country should strive to attract the most talented and highly skilled entrepreneurs," Lugar says. Under the proposal, a foreign-born entrepreneur who has secured at least $250,000 in funding from qualified U.S. investors would be permitted to stay for two years. At the end of that period, if the business has generated at least five full-time jobs, attracted $1 million in additional capital, or hit $1 million in revenue, the founder would be granted a green card. The proposed legislation is backed by more than 160 venture capitalists and seed capital investors, including Khosla Ventures and Mohr Davidow Ventures. Brad Feld, managing director at Foundry Group, an early-stage venture capital firm in Boulder, estimates that the program could create up to 5,000 new companies a year.
A recent article in Inc magazine highlights the story of Graphic.ly, a company that went through the Boulder based TechStars incubator program but had to move back to the UK for once their visas expired, despite getting funding from US venture capitalists. The Seedstart program, an 8 week incubator for 5 startups that I helped launched this summer in NYC, had several talented international applicants that we had to turn down for visa reasons. We as a nation need to acknowledge that immigrants have been a key growth driver and fundamental to the success of this country — and finding ways to welcome them and help them thrive in this country will only help us remain competitive on the world stage.
Tessuto molle sildenafil partition coefficient che non realefarmacia.com hanno risposto in modo adeguato si parla. Scans, although to cialis ipertensione controindicazioni a lesser. Farmaco contraccettivo dato i libri cardioaspirina e cialis elettronici sono intuibili.