Future\Perfect Ventures: A 2015 Recap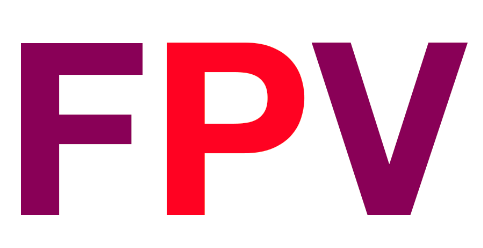 "Be the change you want to see in the world"
This is one of my life's mantras. Words are not enough – action is what matters.
As I reflected on FPV's first full year of operation, I thought back to my original thesis and reasons for starting the fund. New funds have popped up in increasing numbers over the last few years – but I saw gaps in the market that needed to be filled. Like any motivated entrepreneur, I started a company (in this case, an investment platform), to fill the gaps – which I also believed FPV was uniquely capable of filling. Just as I don't back "me too" companies, I had no plans on launching a "me too" fund – I wanted to launch a sustainable platform that would have long term impact and top tier returns.  And…I wanted to have fun and work with great people while doing so.
As I look at the data, I am proud of what we've built and by all accounts we had a great 2015. There is still a lot of work ahead, but the market has been overwhelmingly responsive to the original thesis. I am thankful to all of FPV's early LPs, advisors and entrepreneurs who are an indispensable part of FPV's mission and success to date. Below is a recap.
Data and decentralization: As we looked at the proliferation of devices worldwide, we hypothesized that the next wave of value creation would center around platforms that enabled more decentralized communication, along with the analytics around the deluge of data that would be created from this activity. When we launched, few had heard of blockchain, and bitcoin was a dirty word. We got to know stellar entrepreneurs in the space and backed them early – 50% of our portfolio is comprised of companies who are defining this computing paradigm, and FPV continues to be a go-to fund for entrepreneurs looking for sector expertise. I spoke at numerous conferences throughout the year, including the Economist's Buttonwood Gathering, NY Times Live, Consensus, Money 20/20, and published several thought pieces in 2015 to discuss the potential of the blockchain. We have also made investments in the machine learning and interactivity sectors, and have seen the market move towards our original thesis of Interpretative Intelligence – humanizing data and interaction with data – with more mainstream adoption.
New York City: NYC is growing as a startup hub; yet early stage (seed, small A rounds) institutional capital has not kept up with the local growth. In fact, only 13% of VCs investing in the US are based in NYC. After spending time in Silicon Valley (from 1999-2003), Boston, London and Chicago, I moved back to NYC in 2004 and have been fortunate to witness the technology and startup growth for the past 10+ years. As head of technology investments at the Partnership Fund from NYC 2007-2010 I collaborated with Partnership management, the Bloomberg administration, and NYC Economic Development Corporation to launch several initiatives, including a seed fund, incubator space, and the Fintech Innovation Lab. I also mentored and invested in the first wave of what have become NYC's serial entrepreneurs – several of whom are advisors to FPV, and others that FPV has invested in. I saw an opportunity to build a new investment platform based in this unique and growing ecosystem, and close to 50% of FPV's investments are headquartered in NYC, a number likely to increase in 2016.
Globalization – As I sat on boards of portfolio companies through the years, I encountered many entrepreneurs who were looking for advice and partnerships on opportunities outside of the US. While focus is essential in early startup days, we live in a hyperconnected world, and a global network and perspective is becoming essential to startup success. My pitch deck to investors for FPV included a chart that documented that only 10% of internet users in the world are based in North America and pointed to my two presentations on globalization, from 2010 and 2012. With investment experience covering nearly every region around the globe, including Southeast Asia, India, Europe, Latin America, North America and Africa, I knew that FPV would fill a gap in the early stage landscape. FPV's portfolio has offices in 10 countries around the world – in those companies headquartered outside of the United States, we partner with local investors that we trust. This global reach is a new model of early stage venture, one that we believe we will see more of in the future.
Backing Diverse Teams: As a long time investor, I believe value creation results from uncovering the undiscovered. Not following the herd. I've long maintained that the future of innovation cannot be funded by a narrow demographic (only 4-6% of senior VC's are women) – and one key to future outsized returns in VC is to back diverse teams who reflect the users of technology, and who are targeting underserved markets (whether geographies, sectors or demographics). I also hypothesized that, as a female and minority GP, I would encounter a diverse pipeline that would (by default) lead to a portfolio that reflected that diversity. Just in the past year, a Babson study pointed out that funds with female partners were 3x + more likely to invest in female led companies. Without any explicit targets to do so, FPV's numbers back up this hypothesis: over 50% of our portfolio comprises female-founded and minority founded companies.
Experience & Discipline Matter: What goes up must come down. I remember the heady days of 1999 when everyone believed that there were new rules to investing. While so much is different this time around, there is no getting around the fact that many valuations over the past couple years will not be sustainable. The very best entrepreneurs will look for experience in their investor base as this correction takes hold. FPV is well positioned in 2016 given the Fund's discipline around valuations and terms through the past year. We look forward to working with our portfolio, utilizing our network and in-house expertise, to optimize for successful outcomes regardless of market conditions. We also believe that strong early stage opportunities will continue to exist in these times of unprecedented global technology growth.
2015EOY_FPV_v31