NYC 3.0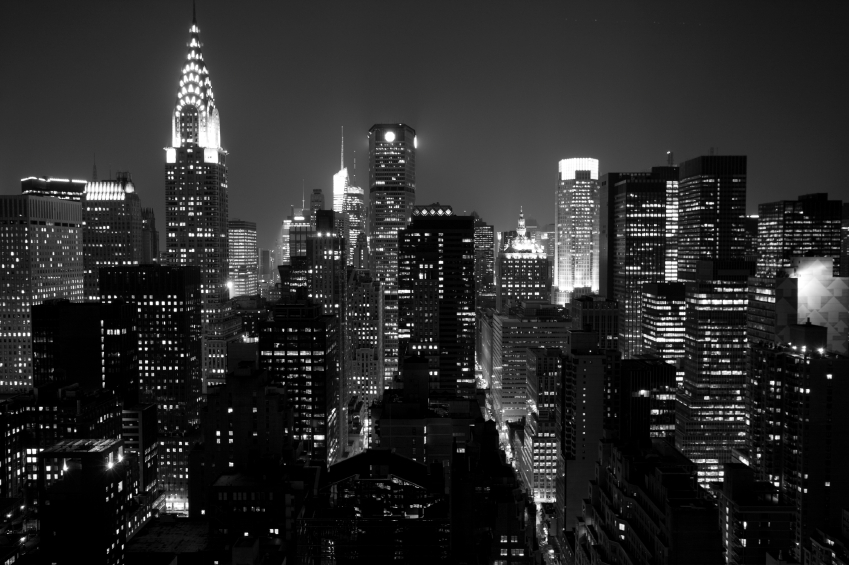 Now that I'm back full time in NYC, I decided to run for the Board of NY Tech Meetup, a dynamic community of 20,000 entrepreneurs, investors, developers, designers and people interested in tech.  Founded in 2004, it has grown in leaps and bounds along with NYC's tech sector.  My view is that it's time to harness the incredible enthusiasm and talent of these individuals to drive impact, locally in NYC as well as nationally and globally.  While running tech investments at the NYC Investment Fund from 2007-2010 I saw firsthand the benefits of cross industry collaboration as well as public/private partnerships. Given the state of the economy and dwindling resources, these mechanisms are more crucial than ever for future growth.  Below is my platform statement, which I am calling NYC 3.0:
Make no mistake: NYC has arrived solidly as major global tech hub.  I firmly believe that it can become THE pre-eminent place in the world to start a tech company.  We are in what I call NYC 3.0, and I have been fortunate to be witness to each evolution, first as an entrepreneur, then as a NYC venture investor involved with seeding the ecosystem that helped spur the phenomenal growth of the past few years, and now as a global venture investor.  The tech sector is critical to NYC's future as a city and we must harness this collective power to establish tech as the dominant 21st century industry in the city. Last year as I traveled around the world investing in emerging markets, helping them build innovation ecosystems, it was not the Silicon Valley example I used – it was the NYC story that I talked about.  I shared it with incubators from Ghana to Nairobi , at the White House Treasury Department, and in Indonesia with business and government leaders on a delegation I was asked to participate in by the US State Department.
So how has the NYC tech entrepreneurship sector evolved?
NYC 1.0:  During the late '90s, the first generation of Silicon Alley emerged, establishing a base of serial entrepreneurs who would go on to found multiple startups and provide mentorship for today's entrepreneurs.  A handful of local VCs and angel investors (primarily from the financial sector) funded the startups.
NYC 2.0:  Post 2001 crash, the NYC tech community rallied, the tech meetup got started, as did a number of companies utilizing NYC's domain strengths in financial services, advertising, media and mobile.  Post 2008, this startup activity accelerated as the city was hit with a high unemployment rate, the EDC and Bloomberg administration established several initiatives to support the burgeoning tech sector in order to diversify the NYC economy, and the cost of starting a tech business dropped. Google continued to grow its NYC presence during this time.
NYC 3.0: West Coast VC's are on monthly flights to NYC from SFO, Facebook announced an engineering office in NYC, Twitter established operations here, eBay bought Hunch and will hire 200 people in NYC (their new east coast HQ)….the list goes on and on.  We no longer have to prove that NYC should be a key part of any technology company's strategy, beyond just a sales office.  It is apparent that local innovators are creating important businesses of the future, and in ever increasing numbers. More technical university graduates are electing to stay in NYC vs venturing west (and in fact are moving west to east), creating a stronger pool of talent to draw from.

So what's next?  How do we harness this momentum and what will I do as a Board member of the NY Tech Meetup?  I would pursue three key initiatives:
First, we should ensure that tech becomes NYC's pre-eminent industry.  Technology is the underpinning which enables ALL of NYC's traditional industries to survive in the 21st century.  The NYC Tech Meetup represents thousands of constituents that should have a voice, locally and in Washington DC.  We must make sure the current administration and future administrations continue to support entrepreneurs and the overall tech industry through policy initiatives that are important to the community. Current legislation ranges from tax incentives to the Startup Visa to SOPA opposition – we can provide one unified voice that would have greater impact than disparate ones.  
Second, we must continue to court companies from other parts of the country and the world to establish HQ's here.  We now have the ecosystem to support these companies (as well as a vibrant city life), and we must  make sure that NYC is the first and last stop for any tech company looking to establish US operations.  This will create jobs in the innovation sector and provide the training grounds for future generations of entrepreneurs.
Third, we want to make sure that our tech community is inclusive to all.  I'd like to reach more into the outer boroughs, public schools and universities to make sure that we are encouraging tech education and entrepreneurship for all.  We must also continue to engage all NYC industries, from fashion to banking to media, to ensure that they support the innovation coming from the tech sector and view us as collaborators, not competitors.
NYC has always been dynamic, diverse and creative; there is no better city in the world to lead the tech sector in the 21st century than our own.