Consolidation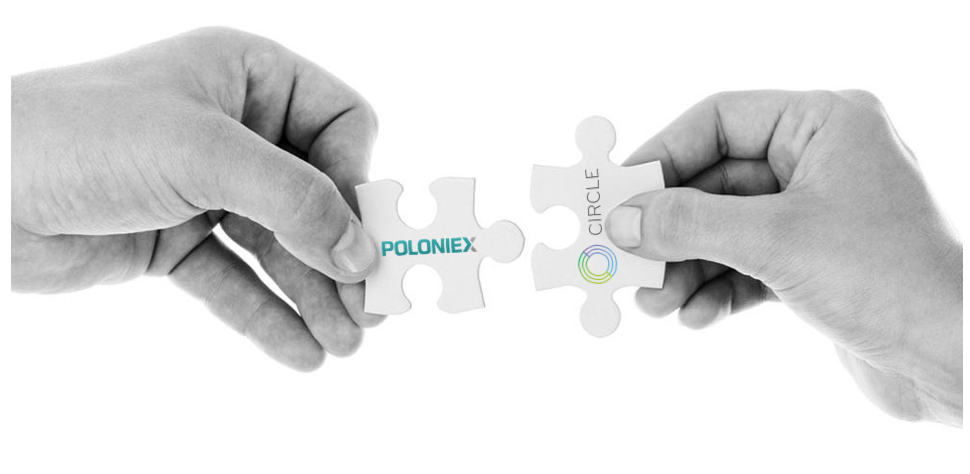 As I was about to hit "send" on the newsletter this morning, a piece of news came through: Circle, founded by serial entrepreneur Jeremy Allaire (with two successful IPOs under his belt), announced its acquisition of crypto exchange Poloniex for a reported $400M. This from Fortune's magazine's article on the acquisition :
"The acquisition will instantly make Circle a rising threat to Coinbase, the biggest cryptocurrency exchange in the U.S., as well as Bittrex and Kraken, the runner-ups. Counting contributions from Poloniex, Circle's revenues over the past three months, excluding February, exceeded $250 million, placing the company on an annual run rate greater than $1 billion. Not bad for a 5-year-old upstart."
Poloniex was one of the first exchanges to offer trading of "altcoins" such as Ripple, ZCash, Golem, and Monero to the US market and has grown to become one of the largest exchanges in the world. Circle, founded in 2013, has gone through several iterations in its bid to be a consumer friendly cryptocurrency wallet. In the past year, it has largely focused on the more institutional Circle Trade — operating an over the counter (OTC) trading desk to execute large trades for buyers and sellers of cryptocurrency. OTC desks have been profitable by filling a key market need over the past year, benefiting from market volatility and a lack of institutional infrastructure in the crypto market. This acquisition is one of the most significant in the space to date and I expect more to come as companies scale to capitalize (pun intended) on the market opportunity.
Last week, several jurisdictions moved to classify cryptoassets, with a bill passing the Wyoming House of Representatives defining utility tokens (which would not be subject to securities regulations) and Switzerland also delineating three categories of tokens: securities (tokens that function as investments); utilities (access to services on a platform that already exists); and payments (which would be subject to anti-money laundering laws). Expect more to come on this front…
Finally, Future\Perfect Ventures convened an offsite for twenty female leaders in the blockchain sector 2 weeks ago in Williamsburg, Brooklyn. We had the founders of leading blockchain startups (including Bitpesa, Parity, and Everledger), prominent lawyers, and corporate executives (including Amber Baldet who leads JP Morgan's blockchain group) in attendance. The goal of the offsite was interdisciplinary knowledge sharing and networking amongst some of the smartest minds in the space — we discussed regulation, investing, technology developments, as well as global projects utilizing blockchain technology. On the last day of the offsite, we decided to form an organization called The Collective Future to foster and support diversity in the sector — an initiative which was covered in Wired magazine last week (link below). While some mainstream press paints the sector through the eyes of opportunistic "bros" buying Lamborghinis with their crypto profits, I am encouraged by the number of women who are building great companies in the space. We need to make sure that diverse voices are involved in the development of the sector, and that we create inclusive environments for this to happen. I am thrilled at the support we've received from men and women around the world and look forward to the impact we can create together.