Token Thoughts on the Blockchain Boom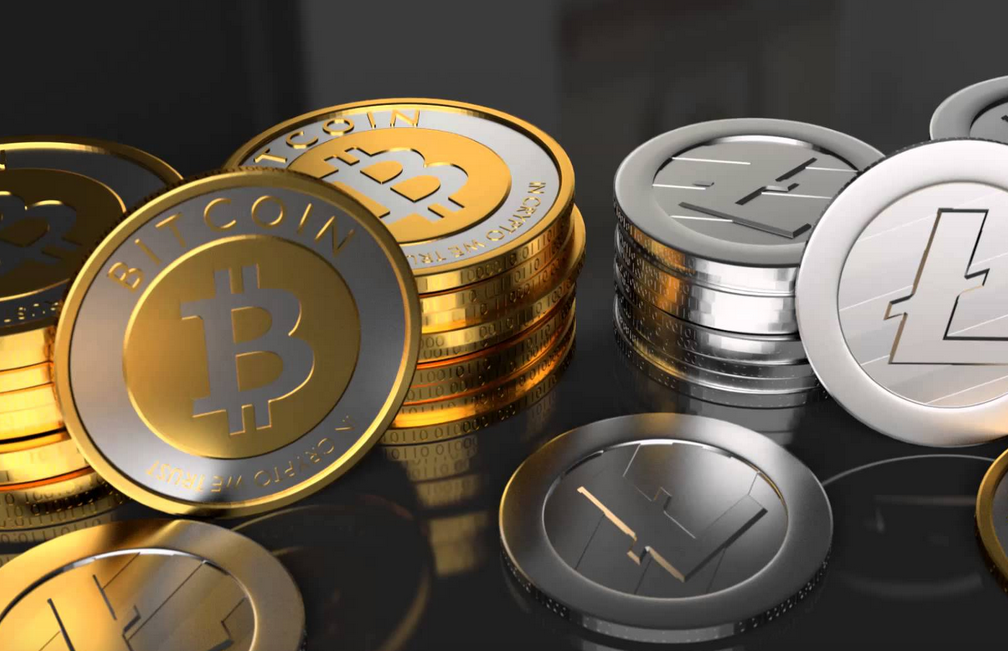 The past 10 days have been heady for anyone in the cryptocurrency space.  The market cap of digital currencies increased to over $90 billion last week (a 50% increase in 7 days).  Bloomberg put together the chart below to show relative value increases in major cryptocurrencies.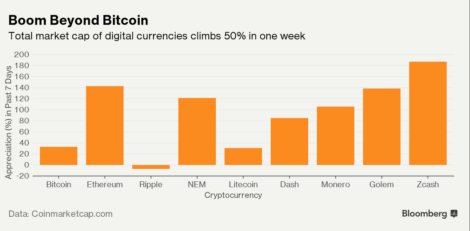 There is also a lot of buzz about ICO's, or initial coin offerings, a new asset class of cryptocurrencies being issued in crowdsales to fund development of projects on top of Bitcoin or Ethereum (or in some cases, entirely new protocols).  I spoke at the inaugural Ethereal Summit in Brooklyn on May 19th on this topic, stating that there is undoubtedly a bubble in the market, driven by speculation.  I also said that I think these ICO's can eventually change the world.
Longer term, I believe tokens can enable a whole new ownership model, where consumers will be incentivized to use and improve the services they use most often.  The people creating value for companies will be true stakeholders in those companies, which can lead to more stable companies creating longer term value and innovation for everyone, especially for their customers, who will contribute back to the company.  Think of it as co-ops at scale, with contributions ranging from code to data to knowledge.
Before we get there, I am breaking down current token sales into 3 categories:
Token sales by companies that already exist as an alternative to additional funding through VCs or public markets – similar to what chat app Kik announced last week. This is a great way to engage users of the product and provide liquid currency that can enhance user experience (ie, in exchange for loyalty).  Questions remain on how the token sale impacts valuation and eventual exit options.
Token sales to fund new use cases based on existing protocols, or to create new protocols. These are the most exciting to me right now, as this is how Ethereum got started, and many people who have seen their current holdings of Bitcoin or Ether increase are investing back into the ecosystem.  The risks with these are dependence on the scaleability of the underlying protocols and proliferation of applications before protocol development is mature.  I keep in mind the failed e-commerce apps of the mid-1990s before everyone had broadband and mobile connectivity – my original analogy to Pets.com has been oft-repeated at this point.  However, I also keep in mind that Amazon was founded at the same time.
Token sales to fund entirely new companies, where the token is being used solely as a fundraising mechanism as an alternative to VC. These are similar to Kickstarter projects but provide a (potentially) liquid, tradeable ownership asset. These are the riskiest in my view.
I've said many times over the past four years that we don't know exactly where blockchain technology will lead us – but it will open up new business models, and tokens are an example of this.  We need to remember that many questions remain and we have to collectively resolve non-technical components of this emerging technology, including governance. In the meantime, I can't wait to see what comes next.